Regulatory & Compliance Financial Services
As a responsible financial services provider (our Bank), and constructor, we have to ensure that we abide by all the relevant legislation and codes of conduct in locally and international. Please review the information below to find out more about the legislation and codes that affect the financial industry and how this could affect you.
AVIS Bank 86% Shareholding belongs to AVIS Capital LTD, finally owned by AVIS Global Energy LTD. The ultimate beneficial owners are about 360 shareholders, whereby the founder family holds about 56%. 15% are reserved for trade at the exchange. The financial department of the AVIS Group contains 2 investment funds (ACAP & AGGEF), AVIS Bank and two further finance institutions in merger and acquisition completion. They're forming the infrastructure finance arm of the AVIS Global Energy Group of firms.
LONDON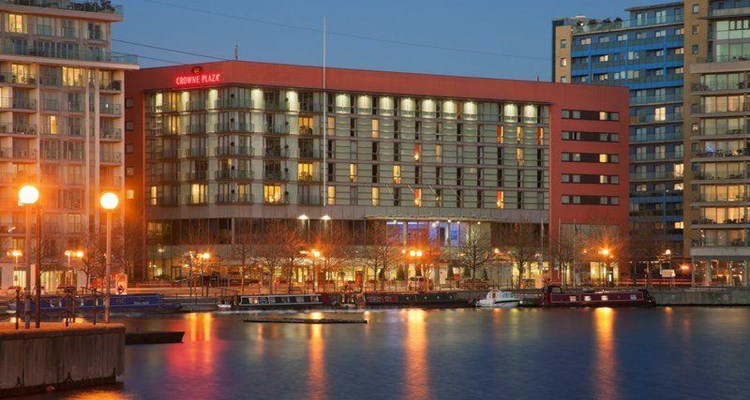 We launch for AVIS Bank a new 220 room office center at the Docklands in London between the principal large banks directly at the river. The building will be a new home for trading activities personal management and in-house derivative handling. A large server farm we're mounting in the basement with functionality as our central IT center. We adapt the exiting Hotel infrastructure into suite-offices. As the today offices are gaining different understanding between leaving and working environment, we have the impression that such a formatting will be more suitable for team working than the traditional offices. (the process in acquisition completing and modeling is as of July 2022 ongoing)
We will NOT execute nor conduct Bank business nor compete whatsoever with the banks in the United Kingdom. Nevertheless, we have us registered with the regulators (FCA) as a Bank rep- office.
AVIS Bank & AVIS Capital will be public traded in 2022.
AVIS Global Energy LTD is an international Waste to Energy company established in 2007. AVIS has developed a global green energy strategy and has industrial parks in operation and under development in numerous countries. AVIS Global Energy LTD has been spearheading a worldwide business model designed to positively impact communities around the world. By alleviating municipal waste, it will help to transform the current global environmental and health problems into real solutions by generating clean energy resources, providing overall sanitation improvements and ensuring real, sustainable organic food production. Waste to Nanon-Powder with state-of-the-art VORTEX technology by tornado power and further converting with 3D printing technology is the overall solution for any city worldwide.
Global challenges demand innovative thinking. AVIS Global Green Energy Industrial Parks are the result of such innovative thinking. As the human population increases, so does the strain on the environment caused by intensive energy demands, aggressive exploitation of natural resources and massive accumulation of waste. As of today, the AVIS Global Group of firms has over 120 green energy facilities in operation or development in South America and a further 80 around the world.
Products & Manufacturing of the Group
PROJECT: The AVIS Group reached in 2022 to be the largest and sophisticated green energy development and construction enterprise worldwide. Each constructed facility project developed by AVIS converts, in principle up to 20 million metric tons, all kind of garbage into nano powder to be further utilized in the new 3D adjective printing manufacturing industry.
PROJECT EXPANSION: Franchise formatting (like McDonald). Up to 2022 we have collected above 200 facilities to construct worldwide. Our intention is to launch each year of at least 10 industrial parks.
PRODUCTS OF THE GROUP: Receiving waste for treatment against gate fee payments. Nano powder for the adjective manufacturing. Selling of nano powder.
Prototyped of new high-tech equipment's
Alternative heavy water Generators 3D printed in a high-tech graphene composites
3D printing of green high-tech buildings
3D printed high-tech green houses for growing of plants replacing the meat industry by 3D meat printing
3D printed Graphene fashion
3D printed aquanaut products
3D printed nanotech robotic products
3D printed alternative graphene – carbon cars
AVIS Bank
(a public traded corporation)
AVIS BANK PRODUCTS: AVIS Arts of Cards. A product similar like AMEX.
Target is the AVIS bank register in each country by the relevant central bank for. Creating of IBAN numbers in much as possible countries and completing the bank system for clearing service at high level for construction funds movements.
Derivative issuance and the register and trade at the green stock exchange in Luxembourg with dual register in interesting countries
Green project finance by alternative formatting's
High volume trading in interesting fields for the finance support of green projects
Digital USD issuance and distribution
AVIS Greens issuance and management. The first new real value money in gold covered by graphene
The AVIS Greens financial hub for the management of our sovereign fund
Bank user onboarding
Process for a new user registration and transaction processing GoTo
AVIS Bank Risk and Management structure














Regulator Documents
Group Register Documentaries
AVIS INTERNATIONAL
AVIS Logistic (PTY) LTD
AVIS Energy Canada LTD
AVIS Global Holding LTD (Canada)
AVIS Green Industries Colombia SAS
AVIS Capital LTD Mauritius
AVIS Green Industries Group Spain SL
AVIS Energy Egypt
AVIS Energy Zimbabwe (Private) LTD
Diversified 120 Franchise project SPVs